Program Goals and Objectives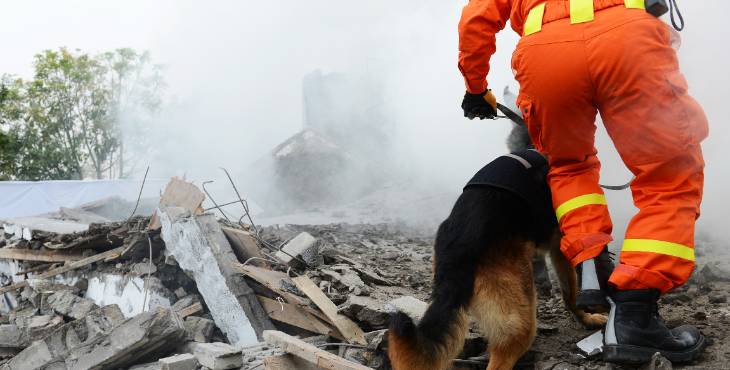 Graduate Certificate in Emergency Management
Research-based theoretical framework, a focus on public-policy creation, and an emphasis on program evaluation.
The graduate certificate is based upon the most widely accepted theoretical framework in the field of emergency management: the Disaster Cycle. Subject areas of disaster mitigation, preparedness, response, and recovery are viewed as the primary responsibilities of the field, with each phase thoroughly integrated and connected with the other phases. The certificate reflects Lindell and Perry's Protective Action Decision Model that focuses on disaster communication and household risk assessment and decision-making processes in mitigation, preparedness, and adopted disaster response actions.
This certificate prepares emergency management professionals to actively engage in the political process to promote policy.
Additionally, the certificate prepares emergency management professionals to collect and analyze quantitative and qualitative data to better engage and serve their communities.
What is a Graduate Certificate?
A Graduate Certificate is a credit-bearing academic program designed to provide focused study in specific fields which are in high demand in the marketplace. Graduate Certificates are designed to bolster professional knowledge backed by academic theory and expertise, allowing students the flexibility to advance in their careers or expand their career options along with the agility offered by the shorter program format to meet emerging issues as they arise.
Students who successfully complete a graduate certificate program will have the Graduate Certificate award noted on their California State University Maritime Academy transcripts and they will be issued a Graduate Certificate by the Office of Graduate Studies.