PeopleSoft Student Systems - Fluid Navigation
PeopleSoft Student Systems – Fluid Navigation
What is Fluid?
A different method of navigation within PeopleSoft using Homepages and Tiles instead of breadcrumbs
It is dynamic – it allows the PS application to scale pages from large devices (laptops/desktops) down to smaller devices such as tablets and smartphones.

Making PeopleSoft more mobile friendly
Why is this important?
With the widespread use of mobile devices, it is essential to make PeopleSoft mobile friendly.
Oracle support for classic navigation has ended.
CSU campuses are required to implement Fluid Homepages and Navigation.
Fluid Navigation vs Classic
The old Classic navigation uses the breadcrumb menu model which has a deep hierarchy
Fluid allows multiple navigation options to access both Fluid and Classic pages

Homepages
Tiles (house navigation collections)
NavBar
Recent Places
My Favorites
Navigator (full navigation menu)
Classic Home nav link (Not supported by Oracle in PeopleTools 8.59)
Homepages
Fluid Nav starting point
Users can have multiple homepages
Default homepage is displayed first after logging in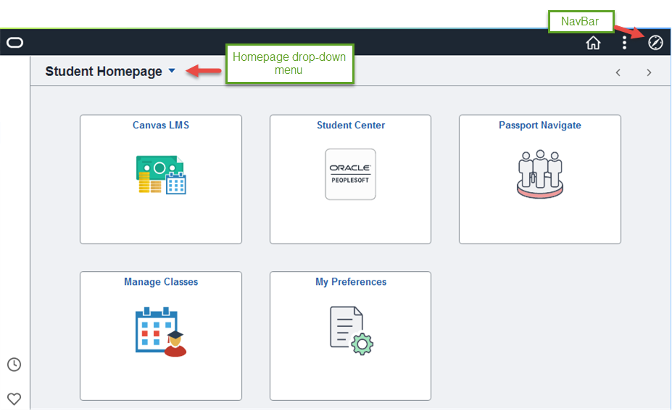 NavBar
The NavBar includes:
Recently Visited
Favorites
Menu
The Menu tile in the NavBar opens ALL components that you have access to, just like the "Main Menu" in the previous version.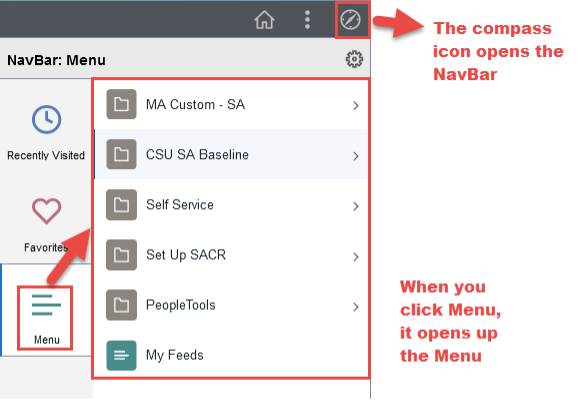 Fluid version of Breadcrumbs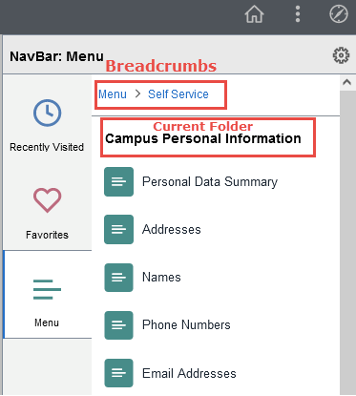 End-User Options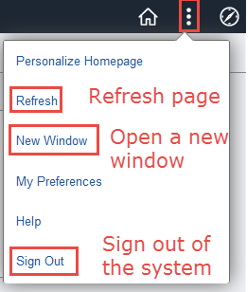 FAQ
Q: What happens to My Favorites?
A: All the favorites you saved will be migrated and will work after the change.
Q: How is this affecting me?
A: The way you access PeopleSoft Student Systems information is changing, the new user interface "Fluid" is more mobile-friendly, but as with all changes it requires a little getting used to.
Q: When is this change happening?
A: All 23 CSU campuses are implementing Fluid at different times; Cal Maritime will be migrated on the weekend of Nov 5.
Q: Which PeopleSoft system is impacted?
A: PeopleSoft Student Systems.
Q: Are there other changes?
A: Yes, to enhance security, DUO will be implemented at the same time.