---
**CHRS Wave 2 Timeline - Status Update as of February 2, 2023**
Project Information
Campuses and Timelines - Campuses are grouped into sets called "Waves" for implementation of CHRS. Our university is in Wave 2 along with CSU Channel Islands. Wave 1 campuses are CSU Fullerton and CSU Stanislaus. But as you will see from the timeline graphic we are all on the same Wave 1 schedule.

Campus Implementation Cycle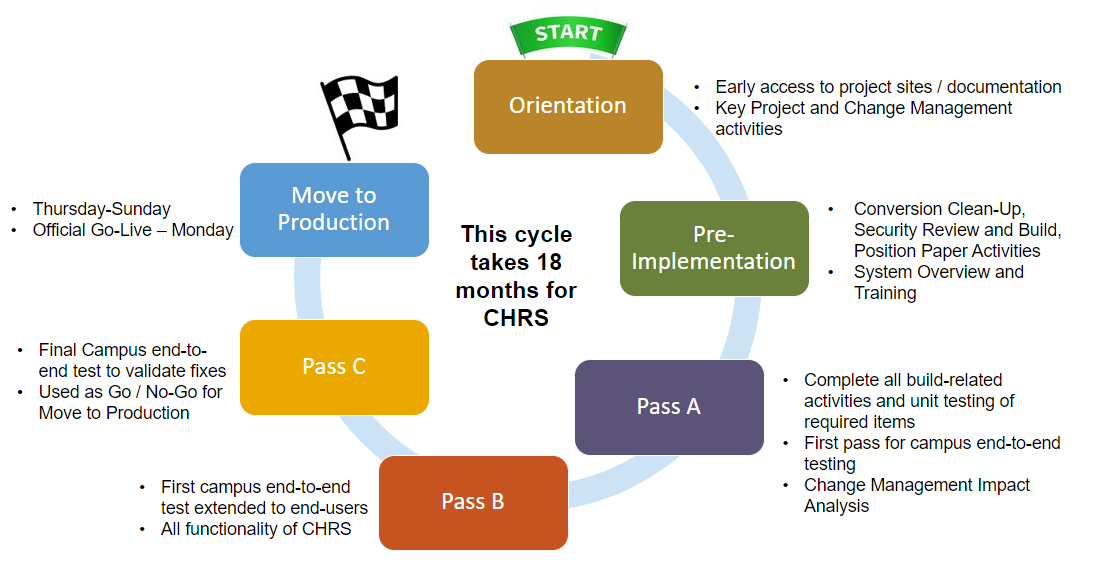 Activities to date:
• Security roles finalized for core HR users.
• Testers identified and test scripts assigned
• Testing of functionality and configuration begins 2/14/2023
• Reviewing/Testing Delivered Queries and Report