Check In/Move In Day Information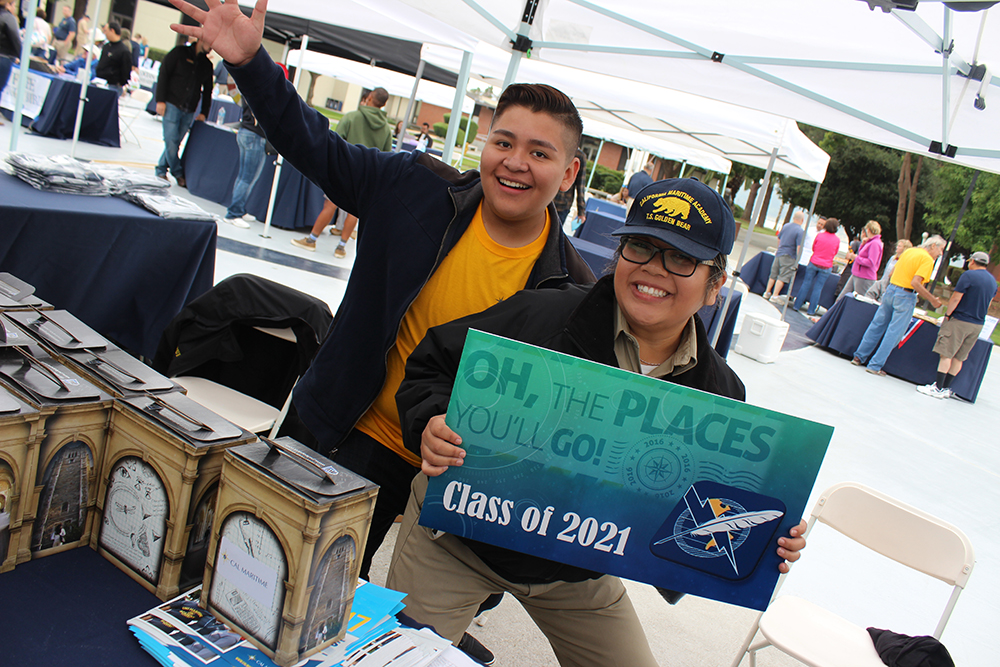 Please check here regularly for upcoming dates and details for Fall 2021.
What to Expect
Check-ins are scheduled between 0700 and 1400. Each incoming cadet is assigned a time for Check In and Swim Assessment., and 3) Details of assigned times are emailed to the cadets' CSUM.edu email address in early August. It is important to be on time to each of the scheduled appointments, but if you get off schedule and find yourself trying to decide which appointment to keep, we recommend prioritizing Housing check-in over swim assessment.
Incomign cadets check-in at their respective residence halls and parents check in at the Physical Education and Aquatics Center (PEAC).
Parking is limited, however there is sufficient campus police presence to help with traffic flow. No parking permits are required in any lot during. Multiple free shuttles run all day between Lot O and main campus to help everyone get where they need to be. There are cadet leaders in red shirts present to help unload vehicles and get cadet belongings into rooms and orientation staff in purple shirts to direct parents and families.
Civilian attire is authorized all day for new cadets.
Please note that only Service Animals are allowed in buildings.
Where to go?
Housing check-in: Upper Residence Hall (URH)and McAllister Residence Hall (MRH) depending on your room assignment
McAllister Residence Hall is located at the top of Faculty Drive (1st right past the Police Services Building)
Upper Residence Hall is located up "Residence Hall Drive" (2nd right)
Swim Assessment: The Physical Education & Aquatics Center (PEAC)
It is one of the first buildings you will see as you come onto campus. The pool is visible from the road and has adjoining locker rooms to allow you to change.
Lot O: All parents will park here for the day. Shuttles will be available to get to main campus.